Process equipment covered with glass, corrosion resistant alloys as well as glass and fluoropolymers.
Pfaudler technologies are used in a wide spectrum of applications in chemical, pharmaceutical and food processes. Customers around the world rely on the quality, durability and performance of Pfaudler equipment.
Proper selection, design and manufacturing of highly efficient corrosion-resistant materials is a key factor for the safety of the production process and the storage of corrosive substances or other hazardous chemicals. Pfaudler has many years of experience in the use of corrosion-resistant materials, such as enamel, glass, fluoropolymers, hastelloy, zirconium or tantalum – and even the above list does not exhaust all the substances used by Pfaudler, depending on the needs of the client.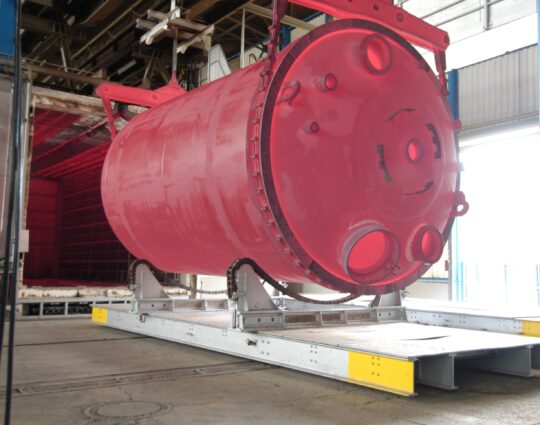 Multitude
of coating materials
Pfaudler has a wide product portfolio in addition to glass coating technologies, including:
Reactors

Columns

Buffer tanks

Receivers

Heat exchangers

Mixers and mixers

Filter-

dryer

Sensors and probes
Back to Pfaudler page