Edlon® offers Fluoropolymer linings for a variety of applications, including process vessels and storage tanks, tailored to meet the highest purity requirements.
Custom Linings Offer Unequaled Corrosion Protection in the Harshest Environments. Using Secure & Pure-FusionTM Welding, Edlons lining guarantees Worry-Free Operation.
Custom Linings are available in PTFE, PFA, and FEP in thicknesses ranging from 1.5mm to 4.75mm for use in a variety of process equipment in severe chemical services up to 230°C.
Secure & Pure™ Pure-Fusion fluoropolymer (PTFE/PFA/FEP/ETFE/ECTFE/PVDF) loose and bonded liners for ultra-high-purity bulk chemical day tanks, slurry tanks, and storage equipment assure product purity and our seam welds maintain vessel integrity batch after batch, year after year.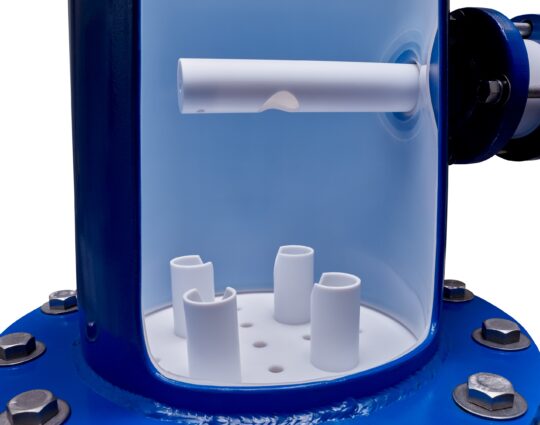 High resistant
fluoropolymer
coatings
Incomparable
protection
level
Unique
Pure-Fusion Welding
technology
Edlon offers FLUOROPOLYMER COLUMN INTERNALS such as:
Multi-Arch Packed Bed Support
Orifice-Riser Liquid Distributor
Weir-Trough Distributors
Combination of corrosion resistance, strength and unique design allows for variety in applications and ensures all of the tasks to be handled with the highest performance.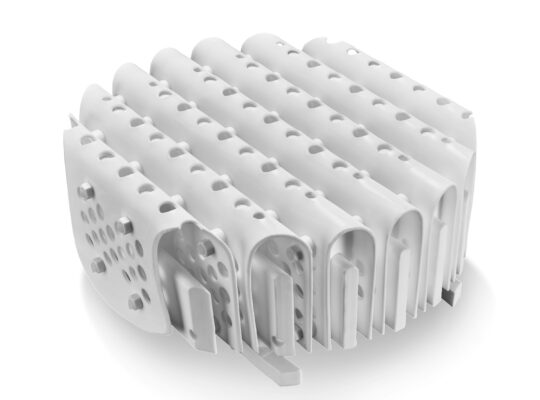 Edlon® is the leader in high purity fluid containment and transport and has elevated high purity mixing technology to the next level. The Edlon Secure & Pure™ PFA-PTFE Static Mixer is the perfect solution for your CMP slurry and high purity chemical mixing needs.
All Edlon® Static Mixers are designed based on a helical mixing element, which directs the flow of material away from the wall, eliminating the parabolic velocity profile characteristic of laminar flow in open pipes. They can be used both as laminar and turbulent blending static mixers.
Edlon® PTFE Repair Shields Are a Fast and Effective Repair for Damaged Nozzles in Glass-lined Equipment.
Pfluoro-PfixTM Nozzle Repair Shields are used to repair damaged glass-lined steel on the flange face or radius of nozzles where an "outside shield" tantalum repair would otherwise be used.
Back to Pfaudler page