In case that it's important to keep the dosed product homogenous, especially at very small feeding rate, Coperion K-Tron uses patented vibratory feeders based on Loss-in-Weight principle, utilizing 3-loop control concept.
One control loop maintains tray resonance, second loop varies amplitude to control rate, and the third loop reflects the mechanical dynamics associated with the unique combination of material and feeder to trim output to the highest attainable accuracy.
Special version
for dosing fibers
High output
up to 8500 dm3/h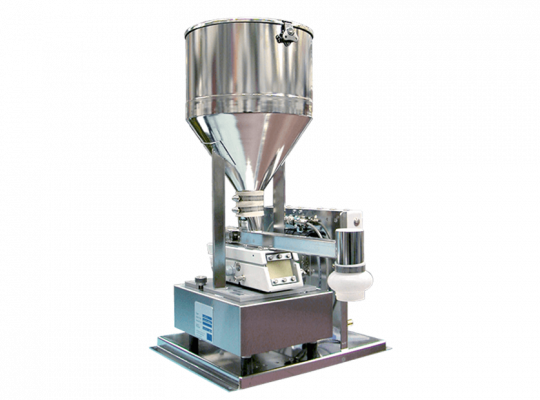 Vibratory trays are available in three sizes and can be combined with various hopper sizes to feed difficult materials like glass fiber. All parts in contact with the material being fed are stainless steel. An adjustable fiber equalizer is part of the feeder tray.
The modular design allows easy interchange of the hopper, drive, or even another type of feeder (e.g single-screw or twin-screw).
Functional Features:
Vibratory feeder with fiber equalizer (Fiber model only)
Designed for accurate and reliable feeding of glass fibers with lengths of 3 to 6 mm (Fiber model only)
Designed also for feeding of other fibers with same degree of difficult behavior
Design Features:
Totally enclosed channel, i.e no fiber contamination of surroundings
The vibrating tray is very short in lenth due to the efficient function of the equalizer
Few parts
Maintenance free, i.e no mechanical parts and joints that could wear
Vibrating Tray: Three sizes depending on feed rate
Adjustable fiber equalizer in different configurations to match feed rate and behavior
Outlets: Horizontal, Verticle, and Verticle with pressure compensation
Hopper size: 50L and 100L
Back to Coperion page