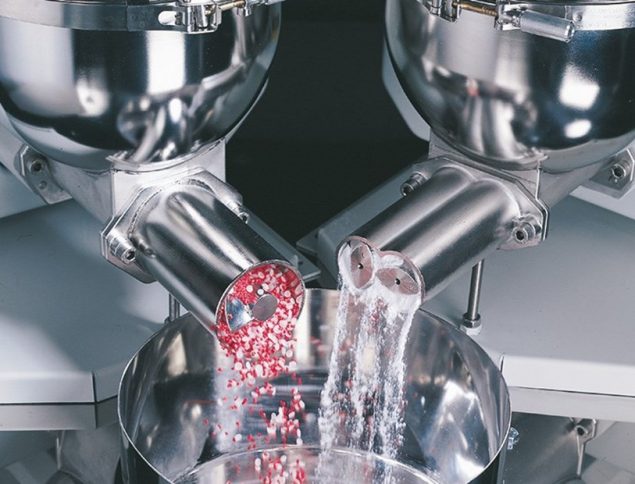 Screw Feeders
The correct choice of a screw feeder depends on the characteristics of the specific product, required precision and efficiency of dosing, as well as requirement to transfer data and physical limitations such as height of the room or environmental conditions, where the feeder is supposed to be installed and work.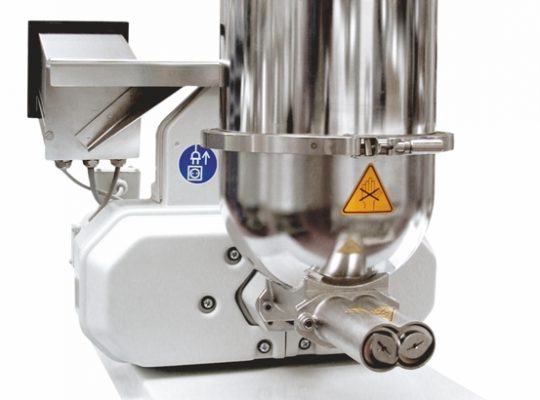 Each feeder is created as an equipment that is supposed to measure and dose the product on the principle of volumetrics. The volumetric feeding is used everytime when the precision of dosing doesn't have to be higher than 3%. If the required precision is higher (even above 1%), you just need to set up the feeder or its hopper on a special scale – thanks to a controller that will regulate motor speed, with use of loss-in-weight principle, you can achieve a very high precision of dosing – this way you now have a gravimetric feeder.

High precision
Precise dosing even up to 0,2%
Easy to use
Universal KCM controller
Different applications
Multitude of versions & designs
Single-screw feeders are used for products like pellets, granules or powders.
Twin-screw feeders are meant to work with more difficult products like bridging, sticking or flowing powders, pigments or fibers, e.g. glass fiber.
Back to Coperion page